It is my pleasure to welcome you to Georgia Tech's Language Institute, a unit of Georgia Tech Professional Education. Since 1958, the Language Institute has offered high-quality English language training for:
Students preparing for academic work in the United States
Professionals looking for career improvement through better language skills
Other individuals who would like to better their language skills for social reasons
No matter what your goal is for learning English, we are confident that you will find the right program at the Language Institute.
The success of our programs comes from our strong commitment to providing our students with the best academic curricula and instructors, a helpful support staff to make applying and registration simple, and a wide range of special services and extracurricular activities. Our goal is to give you an exceptional educational experience from start to finish.
Our programs have helped thousands of students from more than 100 countries reach their goals. Please use our Web site to find the program or course that is best for you. You may also view our digital brochure to learn more.
If you have any questions about any program or the application process, let us know. We are always ready to help.
We look forward to meeting you and helping you move closer to your academic and professional goals.
Best Wishes,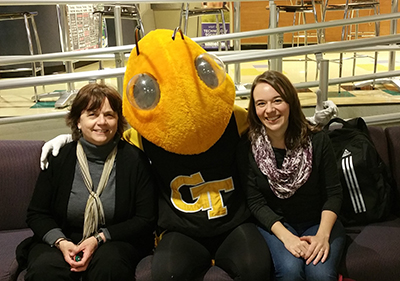 Karen Tucker
Director, Language Institute