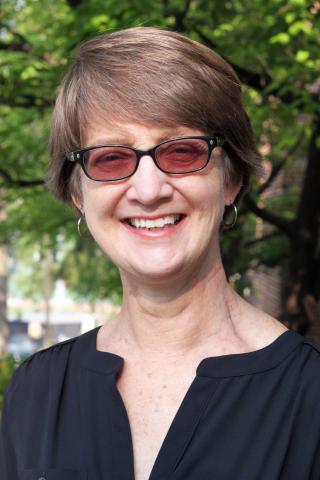 Education: M.A., American University
In my English language classes, students would recognize a few common themes. First, in my top specialization which is teaching writing, a key focus is writing multi-modally: in today's universities and businesses, written texts usually include images and incorporate varied technology. In my writing classes, students write short and long essays, dialogue with each other online, and analyze a variety of structures. Second, speaking playfully: in a language speaking class, I want students moving their bodies, laughing, playing a game or all three. And finally, I enjoy incorporating the theme of sustainability, participating in Georgia Tech's Serve-Learn-Sustain Center.
I have taught English to multilingual students for more than 15 years, in high school, adult education centers, community college, and two state universities. Alongside my teaching career, I have written professionally both for academic and corporate publications. Currently, I enjoy writing curriculum or reflecting about teaching. For fun outside work, I enjoy biking, hiking, and cooking with my family.
Email:
melissa.grasse@pe.gatech.edu